MACHINE :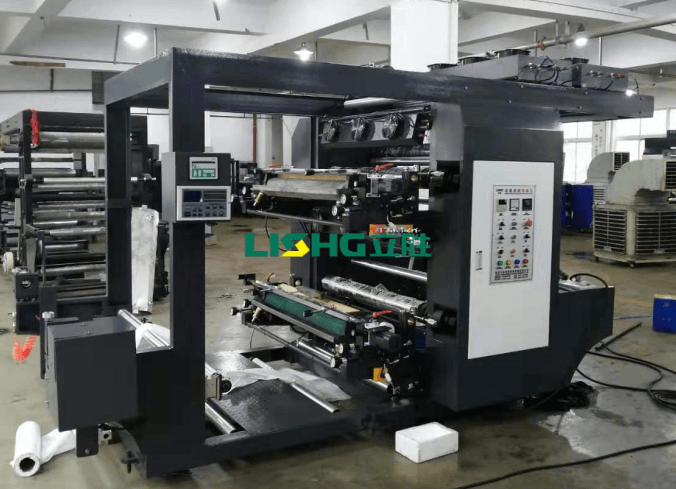 PRINT SAMPLE:
Paper: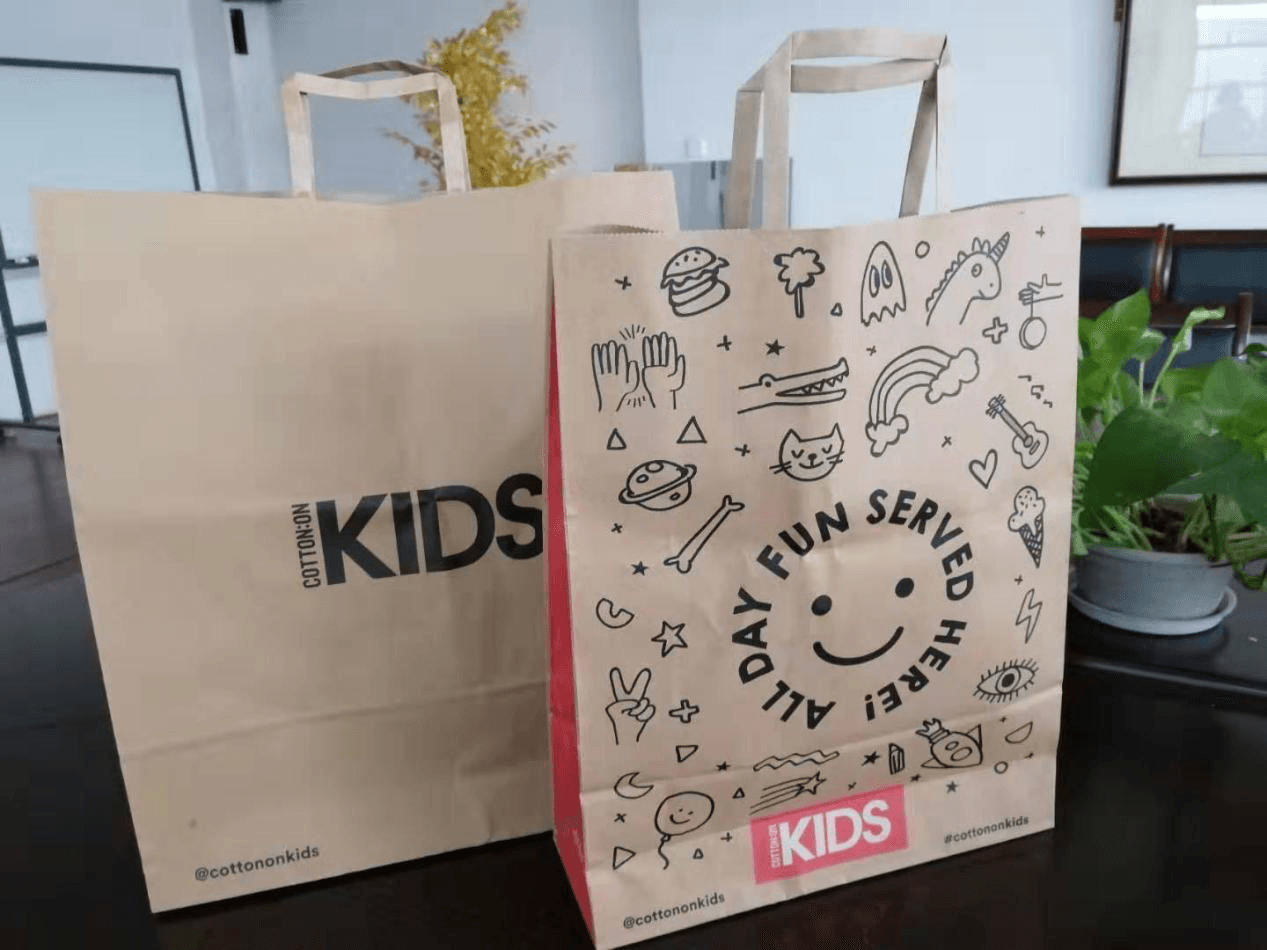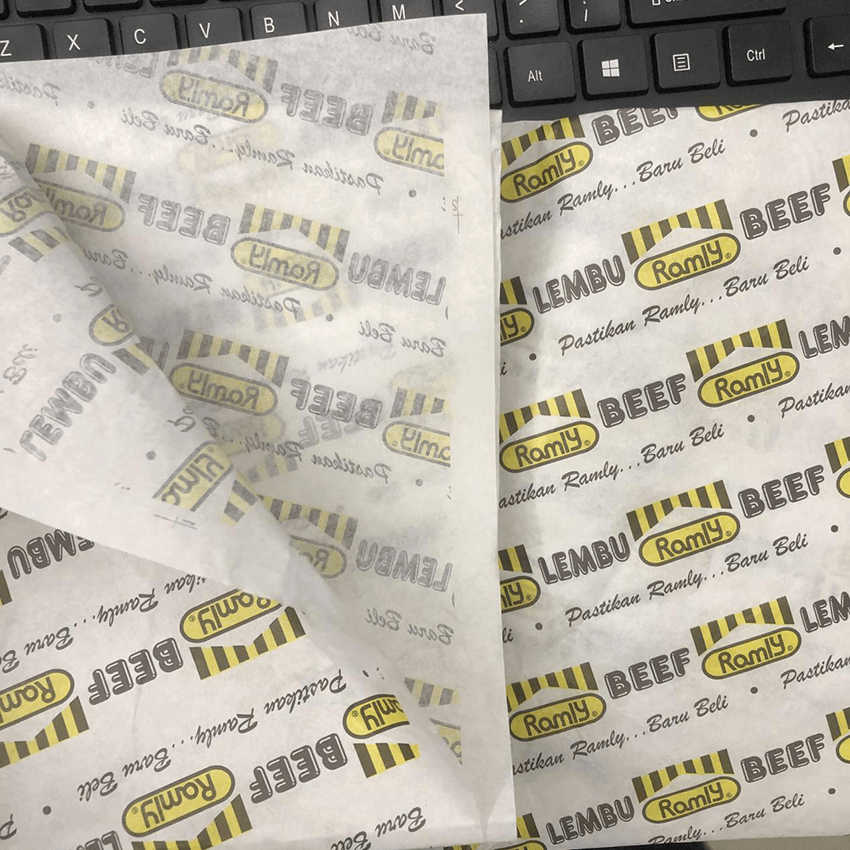 Film: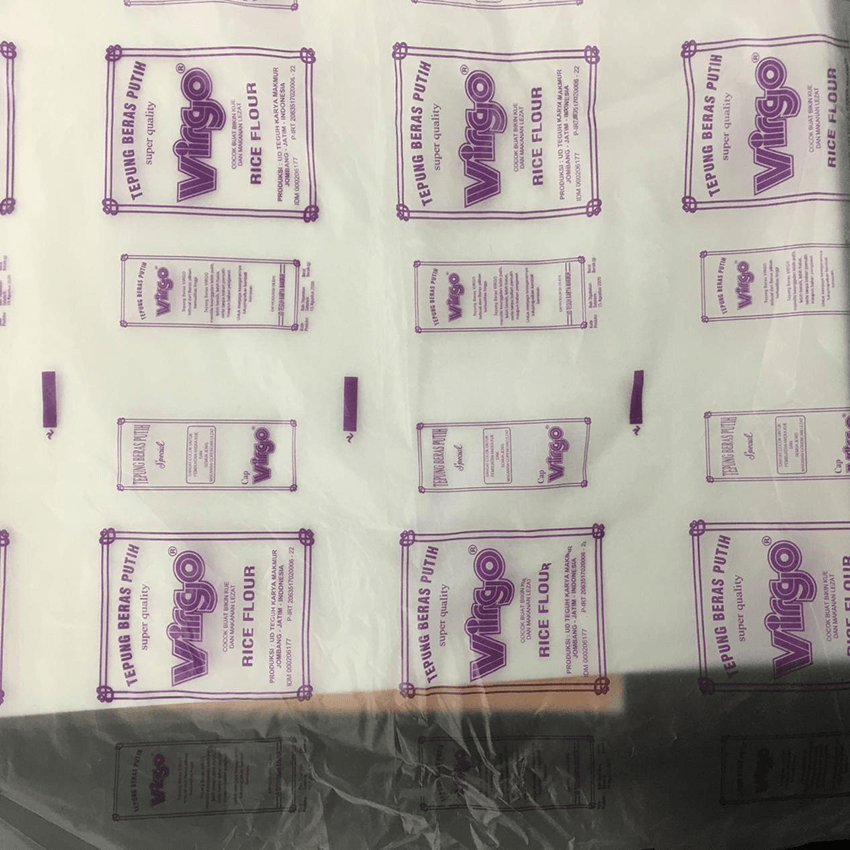 Feeding material part:
1. Single unwinder system,manual loader for unwind system
2. Automatic stop machine when break the material; When machine stop, keep tension and avoid the material loose or line deflection.
3. Air shaft
4. EPC (edge position control): With manually/automatically/ central return function, can adjust the rewind move left and right .
5. Automatic tension control system with magnetic brake(10KG).
6. Roller core diameter: 76mm
7. Discharge maximum diameter: 1000mm
Printing sections:
1. plate roller circumference: 300-1000mm, standard less than 400mm
2. print material: resin plate or rubber plate
3. Transmission between printing roller and anilox roller: Helical gears
4. printing chromatography: 360-degree rotation
5. adjustment method: By Manual (Automatic printing after adjust by manual, when start machine, no need register color again, the printing pressure and register all keep the same.)
6. Printing roller lifting system: pneumatic
Drying system:
1. The machine is equipped with blower and heater; and the heater employed central temperature control system
2. Dry apparatus between each color, and one more dry apparatus after printing finished
Rewinding Part:
1. Single rewinder system,manual loader for rewind system
2. Film central rewind system
3. Air shaft
4. Automatic tension control system with magnetic brake(10KG).
5. Roller core diameter: 76mm
6. Discharge maximum diameter: 1000mm
Model

YTB

Type

Stack

Standard Machine width

600mm 800mm 1000mm 1200mm ...

Material Feeding Width

200-1600mm, also can customized for more width material

Printing Width

160-1560mm, also can customized for more width material

Printing Length

Standard is 400mm,can customized from 300-1000mm

Max Machine Speed

100- m/min

Printing Speed

10-80 m/min

Equip chamber doctor blade can reach 100m/min

Register precision

≤0.3mm

Thickness of plate

1.14mm 1.7mm 2.28mm 2.84mm 3.94mm can customized

Gear

1.5mm

Transmission

Synchronous Belt

Heating

Electricity Heating

Double tape thickness for stick plate

0.38mm 0.5mm can customized
Here is some detail picture below.Hope can make you know more about our machine
Details:
Plate roller

v Can be customized. Range 300-1000mm

v Printing roller uses static balance and dynamic balance processing

Auto tension control&magnetic power

v Control un&rewind parts balance material both side.

Air shaft

v tight to material ,flat material , better printing

Ultrasonic Web guide

v Swift tracking print photo

v Keep the edge of the master roll flat

Single doctor Blade

v Not spill the ink

v Equip with ink pump, even the ink

Ink pump

v Suck the ink automatically

v Adop the automatic circle system.

Ceramic Anilox Roller

v Transfer ink evenly, improve the printing effect.

v 300-600 lines/in

Up and down plate

v Adopt the hydraulic pressure rising and down the printing plate automatically

Heat dryer (each color with 1 set heater, one long heater chanel on the top)

v Big heat dryer with blowing wind drying fast

Synchronous belt

v Stable transmission, with high register precision
The main list of detailed configuration
Remark:the main motor and key parts can change which brand as your request.
1.Main motor:1pc(Taibang brand)
2.Ink operation motor: 1pc ( wanxin brand)
3.Inverter of main motor:1set (Delta brand)
4.Electrical parts:(Schneider)
5.bearing:NSK
6.Ceramicaniloxroller:1pc/color( Murata)
7.Auto tension withMagnetic power:(HAITAI)
8.Air shaft: 1set(China)
9.EPC system:(China)
10.Contactor:(Schneider)
11.Button Switch:(Schneider)
12.Breaker:(Schneider)
13.Counter: (CHNT)
14.Hint light:(Schneider)
15.EPC system:1set (China)
16.Revolve Button Switch:(Schneider)
17.Urgent Stop Switch:(Schneider)
18.Relay:(Schneider)
Optional device(need extra money to get perfect machine)

PLC Control

v Control panel




Video inspection

v Check the printing quality on the video screen




Joist barrow
It's easy to lift the materials

Chamber Doctor blades

v Evenly ink when printing process .

v Add this,the printing speed can reach 100m/min.

Auto pneumatic loading&unloading for unwinding and rewinding

v It is easy to transport and loading material.




Auto hydraulic loading&unloading for unwinding

v It is easy to transport and loading material.

Big roller friction Rewinding type

v Rewinding the material more tight and keep in line. Special for paper

Double Rewind And Unwind System




EPC RE brand from Italy
View More
Online Inquiry